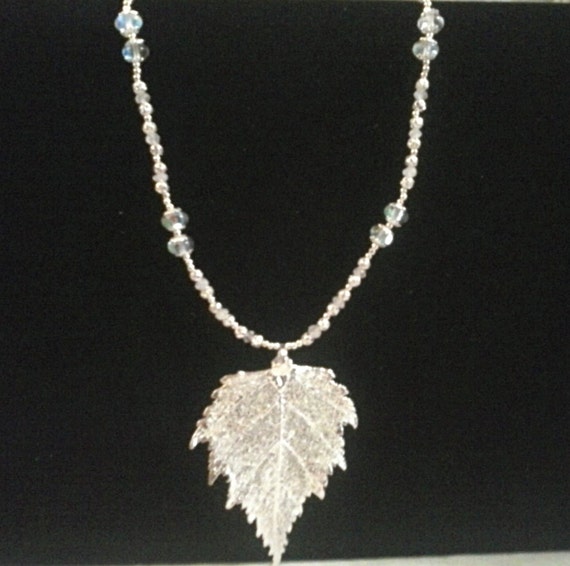 Silver Birch: A real birch leaf that has been eternally preserved by being dipped in silver, on a strand of Tibetan silver filigree and spacer beads, with rainbow moonstone and rainbow glass rondelles. A beautiful piece worthy of a Druid priest; would be perfect for a devotee of nature gods and spirits, especially the Vanir as a pantheon.  Would also be a lovely stealth devotional piece for deities connected with the birch tree including Frigga, Nerthus, and Holda.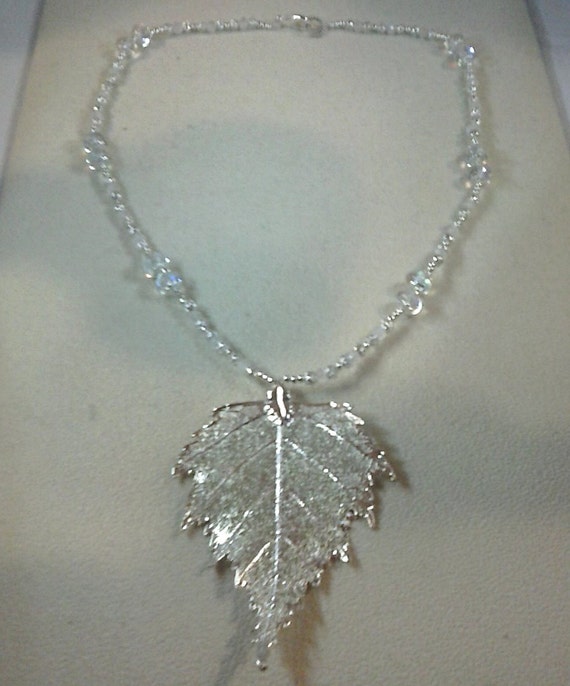 The pendant measures approximately 3″ and the necklace measures approximately 19″ circumference not counting pendant. Necklace is strung on sturdy monofilament, with a pewter lobster claw clasp.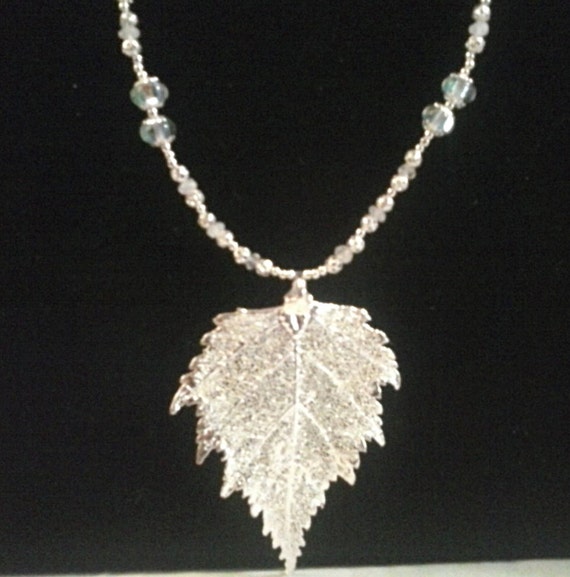 Necklace is $175, which could be put on a layaway plan (for example, 4 payments of $43.75, or 7 payments of $25) – message me and I'd be happy to work something out with you.  I am VERY flexible as far as amount of payments and frequency of payments so even if something takes several months to pay off, that's OK with me, I'm just glad the piece is getting sold.  You may also have unlimited items on layaway.
Upon request I will bless this necklace for you at no extra charge.
There's lots of other shiny things at my Etsy shop, and I take orders for custom work!